Includes:
-Complete disassembly of your slide.
-Mechanization of the slide to remove left and right hand side factory engravings.
-Stars and Samurai Edge or Custom Kendo Shop (please mark on order form which one).
-Front serrations machined to match factory rear serrations.
-Black Ceramic refinishing to match the factory.
-Reassembly and function test.
-Return Shipping back to you.
Resident Evil Details and Gallery
We offer the highest quality reproduction Resident Evil Stars engraving services available. Being the first to reproduce the Resident Evil Series Beretta over 10 years ago. Our reproduction was based off an original prop, no guess work but an actual prop!
Our services are the most extensive available. Having done more reproductions than all other companies combined in the firearms industry, our knowledge and experience prove this. We know exactly what needs to be done and guarantee you the highest quality reproduction service available.
Pricing varies between models and service work offered, please email for more information.
Below is a list of details included in your service package.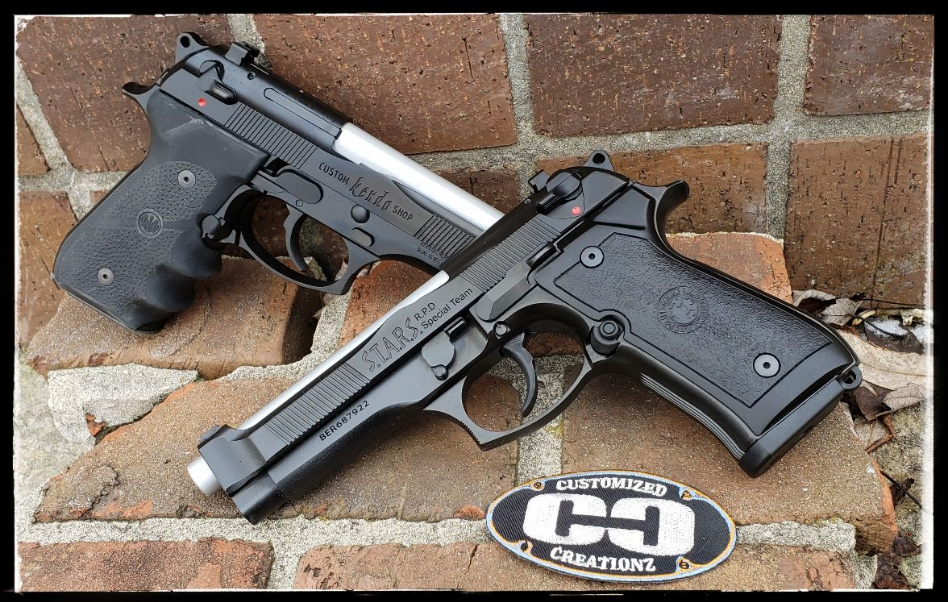 CLICK THE IMAGE ABOVE TO GO TO OUR RESIDENT EVIL STARS GALLERY